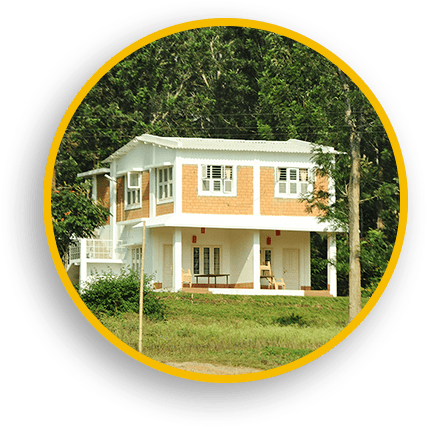 River Valley Resort is the new short break getaway holiday product from Raj Residency Pondicherry, India.
River Valley Resort is one of the most popular resorts within this area.With a sprawling 5-acreage of tropical wilderness near the Mudumalai forest of South India, River Valley Resort offers accommodation in country style cottages with sprawling cottages that afford spectacular views of receding mountains. River Valley Resort is home to a spectacular diversity of wildlife with the highlights being the majestic Asiatic elephant, the powerful Gaur (Indian bison), the elusive Indian leopard, and the endangered royal Bengal tiger. From tree houses to jungle shacks and from safaris to treks Inn the wild provides guests with an unforgettable experience.
A short stretch into the woods should ideally lead into the silent jungle. But that is not the case, because hidden in the dark and silent canopy of bamboos and towering trees lies a resort which has merged itself into the beautiful landscape. Its inhabitants are enthralled by its distinguished wild visitors, which includes the Gigantic Asian Elephants, the awesome bison's, the majestic tigers, the skilled cheetah and the all so beautiful birds which hover around in different colors and sizes.
To make the tour even more pleasant tourists need a place, River Valley Resort where they can feel at home and know that all their needs are taken care of. At 3000 feet above sea level and a range of climatic conditions, our holiday resort are surrounded by a wealth of plant and animal life that thrives amidst sparkling streams and virgin jungle. Here you can trek meandering forest paths, enjoy peace and quiet under starry skies, or be bold and explore your wild side with a jungle safari. Glen View provides the opportunity of living in the lap of nature. The cottages, built out of contemporary mud, stone interiors provides you a luxurious blend of comfort, and exotic natural ambiance, which makes your dream, vacation a reality. Therefore, come-on, take that vacation you have kept aside for so long and visit us. We promise the vacation of your life!
At the end of the day treat yourself to a hot shower in our resort and then relax for a while on River that offers breathtaking views while ensuring your privacy. When you are hungry, come on up to our Restaurant area, we cater buffet meals with a home cooked feel. Our eclectic spreads please both Asian and Continental palates, not forgetting vegetarian and non-vegetarian preferences. Our buffet is even more delectable as veggies, herbs and spices are freshly handpicked from our backyard. Through all our travels, we have not come across a hideaway offering such serenity. Our guests the world over have echoed a same feeling.